Lessons from Experience: A Banker's Guide to Success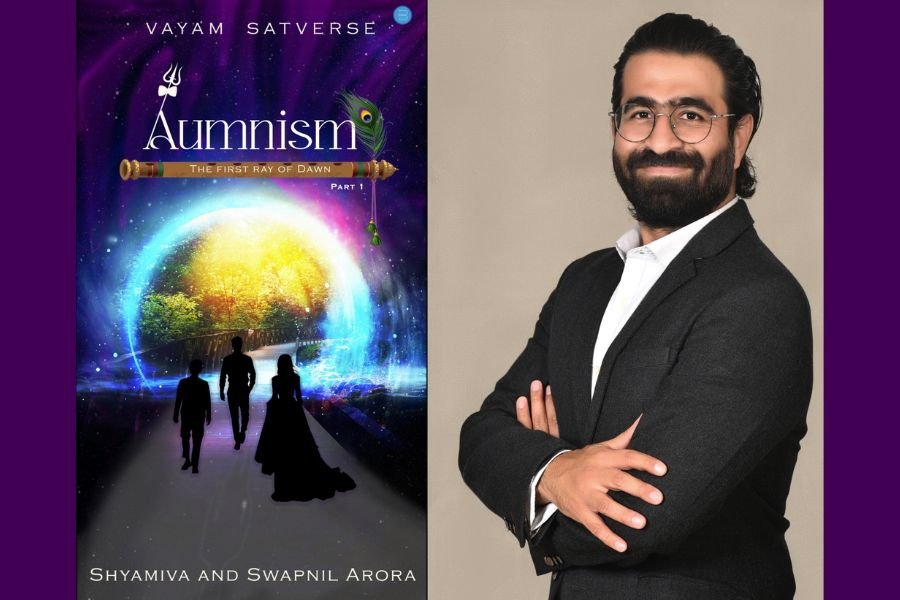 New Delhi (India), May 19: Swapnil Arora, a Chief Manager at a public sector bank, has written a book that offers valuable lessons for anyone seeking success in life. Having worked in the banking sector for more than 10 years, Swapnil has gained extensive experience in Credit Management, Risk Management, and Branch Banking. In his book, he shares his knowledge and experiences, as well as insights from his readings, discussions, and visions.
The book is a result of Swapnil's passion for passing on his knowledge and helping others achieve their goals. He has forayed into writing previously, but this book is special as it is a culmination of his experiences and the beginning of a new chapter in his life. Apart from sharing his professional experiences, Swapnil also shares his personal interests. He loves traveling and exploring new places and reading books by various authors in both English and Hindi. He also found his passion for spirituality two years back and has been on a roller coaster ride ever since.
The book is a guide to success and is targeted towards anyone who wants to learn from a seasoned banker. It offers insights on how to manage credit, risk, and branches. It also includes personal anecdotes and stories that provide a glimpse into Swapnil's life and offer valuable lessons on how to achieve success.
In conclusion, Swapnil Arora's book is a must-read for anyone who wants to learn from a seasoned banker and gain insights to lead a successful life. His book offers practical advice and personal stories that inspire and motivate readers to achieve their goals. So, pick up this book and start your journey towards success today!
In "Four Journeys to Enlightenment," four people's lives intersect as they search for spiritual enlightenment and contentment. Avi, the protagonist, discovers the power of true love along the way while the other characters embark on their own journeys of self-discovery.
This book showcases how fate can bring our lives back together for good and how relationships that delve deep into spiritual significance can teach us more about ourselves and the universe around us. Through their journeys, the characters learn valuable lessons and gain a deeper understanding of life and how it works.
Just like Dr. Spencer Johnson's book "Who Moved My Cheese," this book is a simple story that can be interpreted differently by different readers. Some may find it to be life-changing, while others may find it simply amusing. However, if you are willing to dive deep into this book, you are sure to find a pearl of wisdom that can enhance your life.
Apart from writing, the author enjoys traveling, reading, and working. While not very social media friendly, they use it for communication. The second part of this book is already in the pipeline, and the author is planning more books under the banner of "Vayam Satverse," including spin-offs, historical/mythological fiction, and more. If you have an idea that you feel compelled to share with the world, listen to your gut feeling and put everything else on 'Noise cancellation' mode. In today's era, publishing a book is comparatively convenient, although it is not easy. Many publishing houses, like Bluerose Publishers, can help you make your book a reality. All you need is the right intent and the courage to write.
In conclusion, "Four Journeys to Enlightenment" is a tale of spiritual awakening that can teach readers valuable lessons about love, life, and the universe. It is a must-read for anyone seeking enlightenment and contentment in their lives. So, pick up this book and embark on a journey of self-discovery today!
We would like to congratulate and thank the seekers, learners, readers, and healers around the world. Thank you for being the torch bearer of light and love! Keep up the good work, and keep making this world a better place to live every time. Aumnism is a small effort, as a medium of spiritual guidance, to pass on the light (Sat) to everyone (Vayam) for making a universe full of light and love (Satverse)!
If you have any objection to this press release content, kindly contact pr.error.rectification[at]gmail.com to notify us. We will respond and rectify the situation in the next 24 hours.
About The Author