Over 1.2 lakh rural milk farmers of world's largest women owned organisation Shreeja demonstrate empowerment on International Women's Day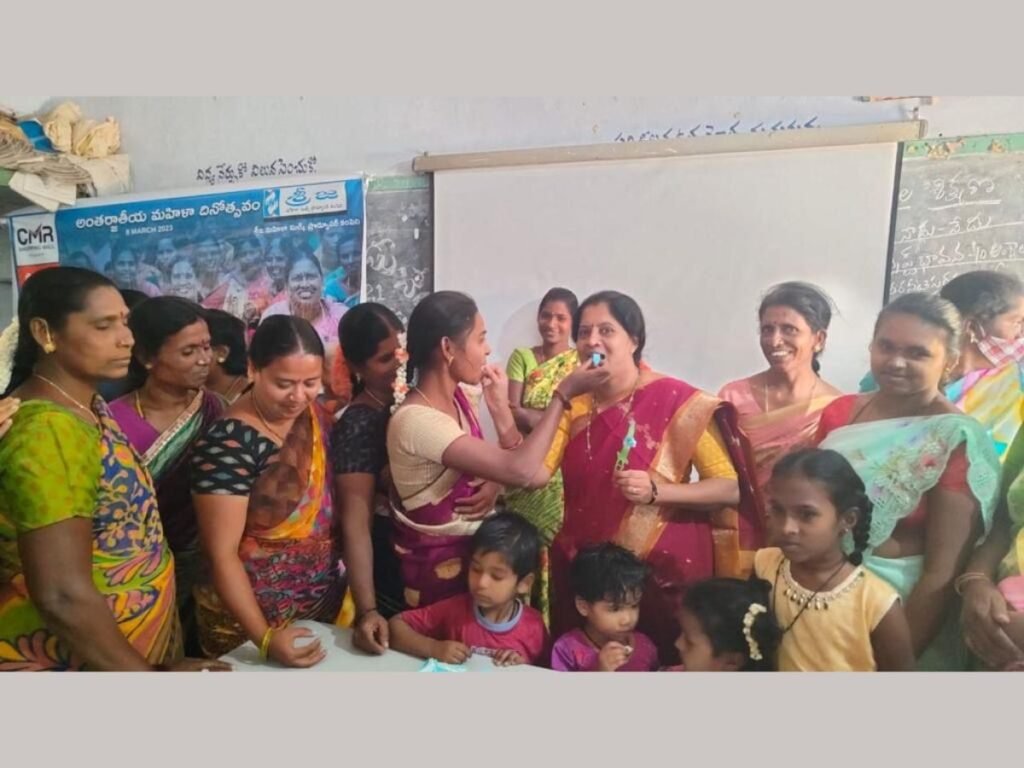 Tirupati (India), March 13: In the true spirit of empowerment and financial independence, 1.2 lakh milk producing members of the world's largest women producer owned company Shreeja celebrated the International Women's Day in three southern states – Andhra Pradesh, Telangana and Tamil Nadu with fun and flavour pledging to grow further and add tensofthousands of new members during the next financial year.
Shreeja Mahila Milk Producer Company (SMMPCL) – India's first women-owned organisation organized a series of events to honour the members exhibited high degree of excellence and performance along with Chairperson Smt K Sreedevi from various Bulk Milk Cooling (BMC) locations of Chittoor District.
"We are committed to increase our membership by 25 per cent to 1.5 lakh by next year. We represent the strength of women power with the blessings of Lord for our growth and empowerment," Sreedevi said adding SMMPCL members really work very hard every day to ensure supply of good quality milk to consumers in the region.
Exceptional performances like women primary milk transporters and those exhibited innovative abilities during the year were recounted particularly in areas, which hitherto were considered as exclusively men's domain. The games conducted were designed to promote teamwork, leadership, and communication skills among the members.
"We are proud of our women members who have shown great dedication and hard work in producing high-quality milk alongside rearing their cattle with the best possible practices. They are the torchbearers of the spirit of empowerment and independence. On this International Women's Day, we wanted to recognize the efforts and achievements of rural women for raising a Start Up from the villages as a real example of women power," said Jayatheertha Chary, the Chief Executive of SMMPCL.
Currently, the company spread across 11 districts of 3 states (Andhra Pradesh, Telangana & Tamilnadu) with an average milk procurement of 5.5 LLPD and hoping to touch a turnover of ₹900 crore this fiscal, he said. SMMPCL is eying at women membership of 1.5 lakh, milk procurement of 6.5 LLPD and joining the 'Unicorn' club shortly, he added.
Besides celebrating Women's Day in the field, the women employees working in Corporate Office organized different events by assembling at a local hotel along with women customers. The post-lunch celebrations are filled with cultural and customer connect activities that elevated women achievements.
Being enthused by the thought, Tanishq Jewellery-Tirupati, Tata Electronics-Hosur and CMR Shopping Mall-Tirupati also collaborated with SMMPCL to celebrate various events at multiple locations in a very grand way by presenting the gift hampers to all the women winners.
For more information, please visit www.shreejamilk.com
If you have any objection to this press release content, kindly contact pr.error.rectification@gmail.com to notify us. We will respond and rectify the situation in the next 24 hours.
About The Author