Chyavan Rishi Ayur Siddha Is Now The Good Herbs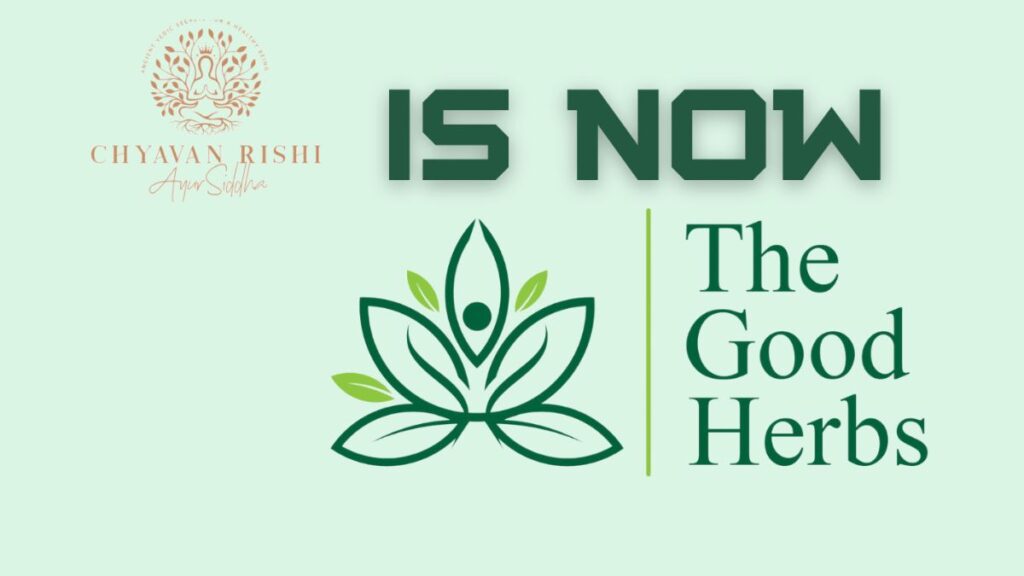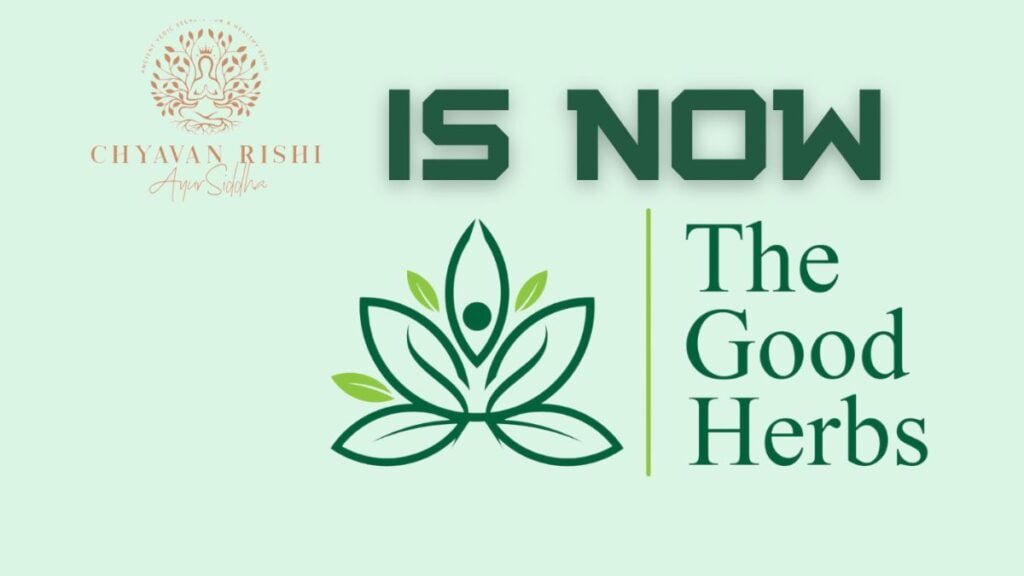 Chyavan Rishi Ayur Siddha (www.chyavanrishi.com) has been serving customers for almost 2 years. With its authentic ayurvedic concoctions, it has managed to garner a very strong base of satisfied customers. The products made by the company deal with critical health concerns of today, including everyday concerns like low immunity and gut health issues to chronic ailments like arthritis, tuberculosis and asthma.
Today, the brand name has been rechristened to The Good Herbs (www.thegoodherbs.in). The same trust, the same traditions, the same effective concoctions under a new name.
Why the need to undergo this rebranding exercise?
Over the past couple of years, through various interactions with our customers, we realised that though customers are liking our products, they do not really associate with the brand name. Considering most of our customers are early adopters of Ayurveda and fall in the younger age group, the earlier brand name was not something they would resonate with. Also, with most of our customers being affluent metro residents, the names of our products were not very easy to comprehend for them.
While a smaller segment of our customers, those conversant with ayurveda and terminologies used Sanskrit and ancient Hindi, appreciated our brand and product names (since the names clearly indicated the issue we were trying to address), we deemed it necessary to make it easier for the audience at large to understand us and hence the name, The Good Herbs.
The other important reason for taking this bold decision was to address the expansion plans of the organisation. With the acceptance of Ayurveda increasing the world over, the next step for our organisation is to start the export of our products. So, Chyavan Rishi Ayur Siddha, as authentic as it sounds, has been a very difficult name to pronounce for many of our customers, let alone understand what it means. The same goes for the names of our products. Hence, we needed to simplify everything for customers abroad to be able to understand and associate with and begin their wellness journey.
What all changes, and what remains the same?
At the core of the success of Chyavan Rishi Ayur Siddha has been our products. The products have delivered on the promise made owing to the authentic formulations, the use of handpicked high-quality herbs instead of extracts and the methods combining Siddhaveda wherever needed to enhance the efficacy of the products. So, this core is something we did not want to tamper with.
What we have changed is everything surrounding it. The first interaction point for us with our customers is our brand website. The website has a new name (www.thegoodherbs.in) and a completely refreshed look and feel. Also, the website is much quicker and more responsive, in line with all leading brands today.
Next, our communication, whether on the website or on our social media platforms, will be more in tune with the younger audiences – more simplistic explanations and less Ayurvedic jargon is our new mantra.
Our packaging will look different – young and vibrant. Our customer service will be far more responsive and more equipped to answer any queries that our customers may have.
We are also integrating a lot of technology in all our customer-facing touchpoints for quicker and faster resolution of queries and having an excellent experience overall.
What is next for "The Good Herbs"?
Our core value of partnering in the wellness journey of our customers continues to be our cornerstone. What you will see, though, is a lot of communication about our history and lineage, our products and wellness in general so that we can educate people on how they can live a long, happy and healthy life. What you will also see is aggressive expansion within the country and in international markets. We will soon partner with multiple vendors to make the entire customer experience seamless while allowing us to scale to our ambitions. So, the answer in one word to that question is growth.
Lastly, we would like to thank all our customers for having shown faith they have in us over the last couple of years. We seek their blessings and hope to have their continued patronage under this new name as we embark on the journey of THE GOOD HERBS.
If you have any objection to this press release content, kindly contact pr.error.rectification[at]gmail.com to notify us. We will respond and rectify the situation in the next 24 hours.
About The Author